Utah PSMTIA Installation Guide
Posted by on 13 December 2019 04:56 PM
Thank you for purchasing our bioCollect software. This guide will show you how to install the software and show you how to use the software. You should have received an email with download links. Please locate it on your computer to start the process.
Please download the Futronic Drivers here:
Please find below the link to download our New Easy One Click installation file.
When ordering a Utah PSMTIA Bundle you will receive a basic box that contains your Futronic Fingerprint scanner that looks similar to this.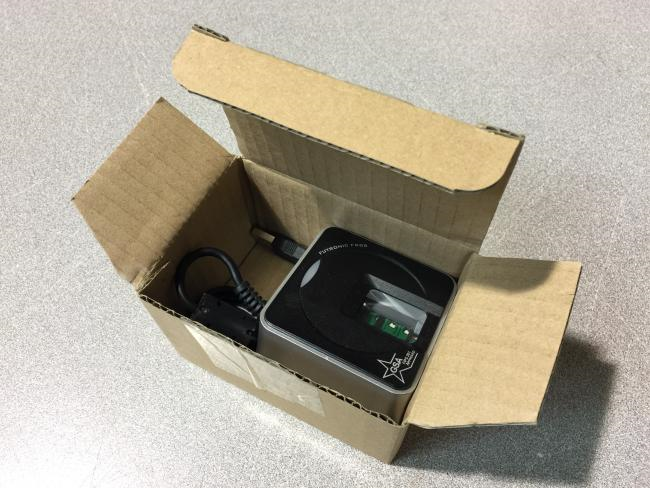 Unbox your fingerprint scanner. Plug it into your computer.





Click the FbF® bioCollect link located at the top of the page.
Click the Install button.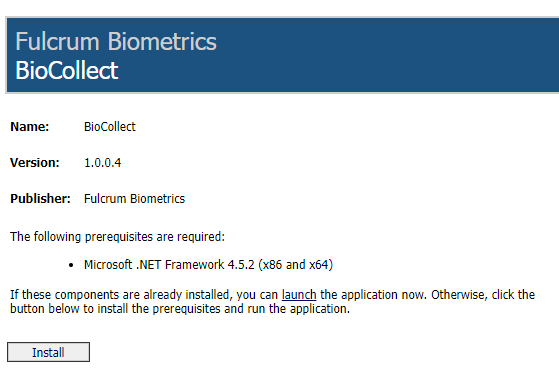 Once you have downloaded the file locate the file on your computer. It should look similar to the image below.

Right click on the file and choose Run as administator.




Depending on your computer you may get an message like this. Click More Info




Click Run anyway.


This installation is automated and requires minimal interaction. Click on Install.




You will be able to see the progress of the installation process, like below.




After the installation is complete, click on Close.




When the installation is done there will be an icon on your desktop called bioCollect.

However, the program will also open after the installation.
Enter the License key that was emailed to you and click Activate.




To scan a finger click on a finger on the hand guide and then click on Start.



Have the customer place their selected finger on the fingerprint scanner for a few seconds to capture their fingerprint.


If the customer is having a hard time capturing a good quality print please visit our support page here for more tips on capturing the best prints.

If you would like to re-scan the customers fingerprints just click on the Start button again. If the the fingerprint still does not scan clearly select a different finger and click on Start again. After the fingerprint has been captured please click on Next.






Then click on Next.
This is the review screen. Here you will choose where to save the files, the customers name, and the file format.

To change the location of where the file will need to be saved please click on Browse.
Then a list of available folders will show up. Please choose a file that will be easy to remember. Such as "mycompanyname_Utah_PSMTIA".
The file name will be the customers name. In accordance with Utah PSMTIA requirements the file name should be "lastname-firstname".
In accordance with Utah PSMTIA requirements the file needs to be saved as "jpg".





When the information is correct click the Save.



If you want to start a new transaction click Next. You will see this message to take you back the first screen.

Congraulations on installing your new bioCollect application. Should you have any issues with the installation please call: 1-800-430-4601 or Email: Support@FulcrumBiometrics.com.
---