BioCollect Common Fingerprint Scanner Issues
Posted by on 02 November 2017 01:57 PM
Scanner Not Detected
Ensure that Device manager shows the scanner connected and that the manufacturer drivers have been installed.
Futronic scanner used in this example: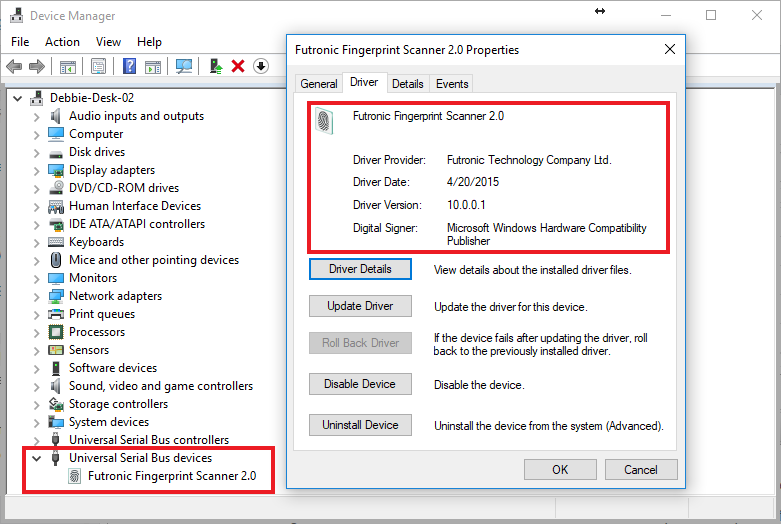 If you find that you need to install drivers for your fingerprint scanner click here:
Fingerprint Drivers Troubleshooter
If your fingerprint scanner looks good in Device Manager as it does in the above example, we can check for missing Microsoft C++ Redistributables.
If BioCollect shows an error that "no connected scanner available" or similar, let's confirm Microsoft C++ Redistributable 2010(x86) is installed. If not present, it can be downloaded from the link provided below:
Microsoft C++ Redistributable 2010 (x86)
If the issue persists, you can start a support ticket and one of our support staff would be happy to assist you: https://support.fulcrumbiometrics.com/ .
---